Pork is a versatile meat that can be cooked in many different ways. In this blog post, we will explore the top 10 ways of cooking with pork. Whether you are looking for a new way to cook pork chops or want to try something different for your next roast. This blog post will have something for you. So let's get started!
Pork has been a favorite amongst both home cooks and chefs for many reasons. That's why it is easy to explore the different ways of serving delicious pork dishes.
Top 10 Ways of Cooking With Pork
Here are some top 10 ways of cooking pork.
1. Roast Leg of Pork
Roast Pork Leg is a classic dish served with roasted potatoes, carrots, and some green vegetables. Homemade Yorkshire puddings and pan juice gravy make it the ultimate roast. Possibly the best part of any pork roast is the crackling which is the skin. When cooked on high heat shortly before serving.
2. Pork Belly
Pork belly is a delicious and versatile cut of meat that can be cooked in many different ways. It is often roasted and then cubed and served on skewers with a chili dipping sauce. Sliced thinly it can be cooked in a stir-fry with Chinese-style vegetables. Give it some thought and come up with your own idea. You can't go wrong with this cut of pork.
3. Pulled Pork
This is a method of cooking pork made famous in the USA. Large cuts of meat are first rubbed with a spice dry rub and placed on racks in a smoker and smoked for at least 12 hours. The result is a succulent falling apart chunk of meat. They then literally pull the meat apart with forks. Hence, the famous Pulled Pork Sandwich.
4. Sweet and Sour Pork
The best taste in Chinese takeout is the sweet and sour pork served with steamed rice. Essentially, cubes of pork are dipped in a tempura-style batter, deep-fried, and served with a sweet and sour sauce. Readily available in supermarkets one can just go and buy the bottle of sauce and fry your own version of the take-out classic.
5. Pork Curry
This is the dish of choice for most of us when eating out, although cooking it at home is just as good. Pork is an excellent choice as the meat stays succulent. The variations of curry dishes are amazing. The difficult part is not in the eating, it's in the decision of which style of curry to make. Pork curry served on a bed of steam rice is a great winter warmer.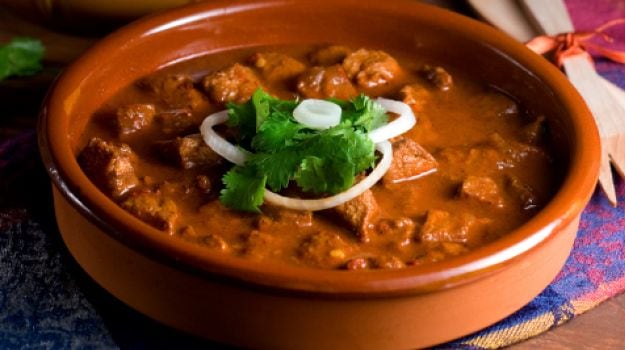 6. The Humble Pork Chop
Cooked on a grill and basted with a lemony marinade is just one example of how to cook pork chops. They are a dinner-time stalwart. Pork Chops are usually pan-seared and then baked in the oven in a sauce of your choice. The humble pork chop is a winner.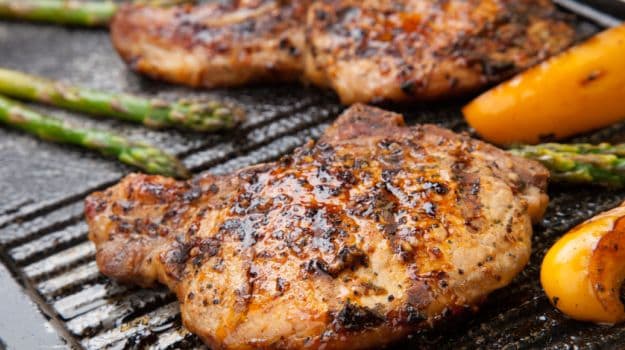 7. Bacon
No article featuring pork can fail to mention bacon; a smoked pork product loved around the world for its flavor and taste. Crispy bacon is indeed delicious. Bacon is so versatile and it is favored for both sweet and savory dishes. Like bacon and maple syrup, bacon ice cream, and of course bacon on a pizza. Any way you want to try it, just cook and enjoy.
8. Pork Cooked on a Barbecue
The taste of pork cooked on the barbecue with a smoked honey marinade is sensational. The open flame hot coal style of cooking suits pork well as it is robust succulent meat that can take any heat. The fat on the pork is what makes it so delicious.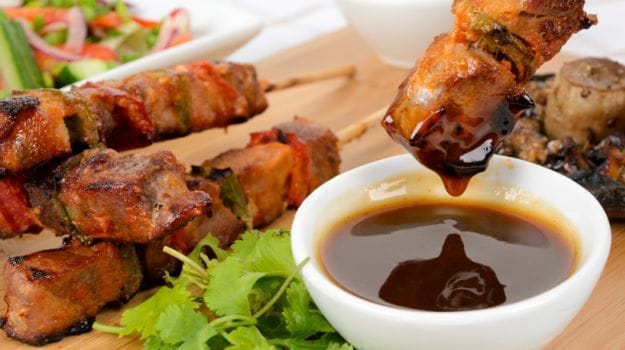 9. Pork Schnitzels
Made famous by the Austrians, this is a fine dining delight. It's very easy to cook at home, too! Schnitzels are pork fillet tenderized and flattened then crumbed and shallow fried. And usually served with a cheese or mushroom sauce.
10. Pork Rack of Ribs
RELATED POST: Tools A Chef Can Bring Everywhere
This is an absolute delicacy and all-time favorite. A rack of ribs cooked for hours and basted with a rick smoky-sweet sauce is quite simply lip-smackingly good. Whichever way you like your ribs, these just have to be by far the most popular choice in any steakhouse.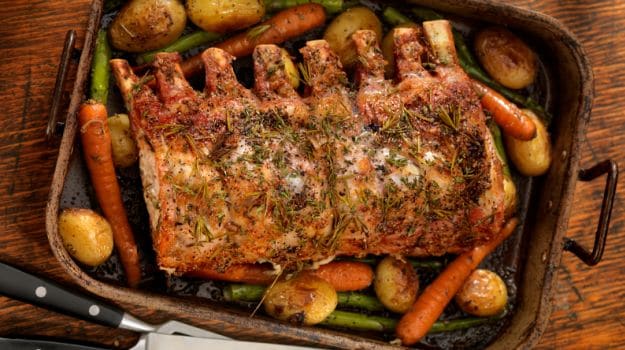 Whatever your preference for cooking your pork is, one thing's for sure— it going to be a satisfying food experience.